SOME OF OUR VALUED CLIENTS
Experts in business to government services helping entrepreneurs and enterprises grow their government business since 2000
Registrations Plus LLC is the best document preparation and compliancy processing firm. With 18 years of industry experience and attaining GSA - MAS Certified Consultant, I decided it was time to fulfill my dream of starting my own company, Registrations Plus LLC. This industry experience combined with 25 years of public relations work, sales, marketing and employee training, has made for an exceptional blend of expertise and talent for our company. We are committed to streamlining processes that will deliver exceptional results at reasonable pricing for every client. Delivering our services with "Total Transparency" raising the competitive industry bar in corporate cultural ethics, which will benefit both our clients and team. Our proactive team driven approach allows us not to only better serve our client but build a team that has the same commitment to our core beliefs.
In life, opportunities are presented to us, and it is up to each one of us to make the most of them. My personal and professional life has provided me with opportunities to help empower those who are willing to discover and unlock their God given gifts that result in accomplishing goals and transforming vision to reality. This is my "why" and the spark of happiness and light that I love to add to this world.
Our services include but are not limited to:
Full-Service System for Award (SAM) Registration

Contract Solicitation Applications

Dedicated Case Manager

Advisor Holding Multiple GSA Educational Certifications

Compliancy Assurance Experts

GSA Advantage Program Development

Government Marketing

Sales & Marketing Assistance

Grants

Government Contract Assistance

Contract Administration

Negotiated pricing assistance
I invite you to contact us and see how we can help you explore greater business opportunities by registering with government entitles and expand your company footprint in the marketplace. To set up a consultation, please fill out this short form and you will be contacted within 24 business hours by our GSA Advisor to complete your GSA Profile.
CUSTOMER SATISFACTION IS PARAMOUNT
BUSINESS TO GOVERNMENT MARKETING
Many companies make the mistake of putting their commercial message and marketing collateral in front of government decision makers with the hope of making a positive impact.
However, these government agencies have extremely different pain points, requirements, missions and objectives than your typical commercial buyer. We have the knowledge and experience it takes to understand agency mandates, goals and challenges. We will re-work your message to address their objectives.
GSA APPLICATIONS + SOLICITATIONS
The GSA Schedule application is actually a request for proposal known as (RFP), where the business or contractor is soliciting their products or services; also referred to as a Solicitation. The Solicitation will list the products and/or services that can be offered under the GSA Schedule. It also acts as a guide for outlining the proposal requirements.
A Capability Statement is a company marketing tool that can help to demonstrate your company's expertise, experience, and offerings. The goal of this statement is to persuade others to conduct business with your company.
When writing a capability statement - you must know your audience. Used correctly , this statement can communicate to potential business, what your company does and what makes it different, or unique. When attempting to attract or win government business - it is important to own a well crafted capability statement.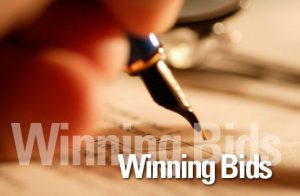 The government issues $500 billion in federal contracts every year. However the process of winning government contracts is one that is challenging and requires a lot of knowledge and attention to detail. You must be extremely organized and dedicated to meet the stringent deadlines. We offer proposal writing services to companies who want to tackle a government solicitation with the expertise of our team. We are well versed and skilled with gaining government deals and contracts.
GSA is America's only source solely dedicated to procuring goods and services for government. A GSA Certification means that a Contractor has been awarded a GSA Schedule Contract. A GSA Schedule Contract is not an actual purchase, it is simply an established contract vehicle, or a "License to Hunt."
GSA Certification helps Contractors to be found by federal buyers in order to buy products and services. By going through GSA Certification, a Contractor is viewed as pre-screened and validated, which makes them more trustworthy to buy.
Similar to bid writing, the research for grant writing is intense. The application process is unique for every grant, including varying application forms and pre-requisite requirements. Grant writing experience is extremely beneficial as well as having contacts with the agency representatives and staff that help determine which grants are accepted, and getting to know some of the grantor agency personnel can ensure that the grant's proposal is what said agency is looking.